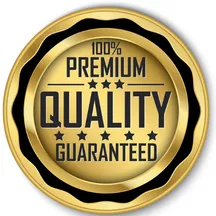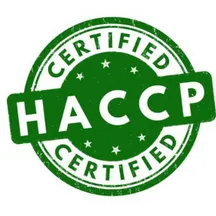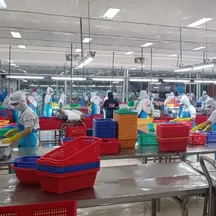 FOREVER GREEN FOOD GROUP
(Forever Green Food Group Introduction)
FOREVER GREEN FOOD GROUP was initially established in Jan 11th, 2016 with its major function as a processor, exporter of Pangasius, Tilapia and seafood products for. At the moment, FOREVER GREEN FOOD collect the raw material in Mekong Delta ( Tien Giang, Vinh Long, An Giang, Dong Thap Province…) for processing and exporting Pangasius, Tilapia and seafood products.
(Forever Green Food Group - HCM Office)
The General information for Forever Green Food as follow:
- The company's name: FOREVER GREEN FOOD IMPORT-EXPORT COMPANY LIMITED
- Abbreviated name: FOREVER GREEN FOOD
- Business registration licence No.: 1201514060
- Business sectors: Aquaculture, processing, exporting aquatic; trading ...
- Certificates of quality standard: HACCP, HALAL,…
- FOREVER GREEN FOOD Exporting markets:
+ Asia: Thailand, Philippine, Japan, Korea, Hong Kong, Taiwan, Malaysia, Singapore…
+ Europe : France, Italy, Poland, Netherland, Spain…
+ Latin American: Mexico, Colombia, …
+ Middle East & Africa: Qatar, Dubai, Jordan, Israel, Saudi Arabia, Algeria…
- Main Office: 717 Commune 2, Dao Thanh Village, My Tho City, Tien Giang Province, Viet Nam
- HCM Office: Floor 14th, HM Town, No 412 , Nguyen Thi Minh Khai Street, Ward 5, District 3, HCM City, Viet Nam
- Mobile Phone: +84975. 777.483 / +84 985 66.39.39
- Email: info@forevergreenfoodgroup.com
- Email: seafood@forevergreenfoodgroup.com
- Website : www.forevergreenfoodgroup.com
- Website : www.forevergreenfood.vn
OUR MISSION
• Continuously develop quality products and value innovation.
• Provides excellent service for the delight of the customer.
• Develop competent, responsible, and highly motivated professional employees through training and development.
• Contribute to the welfare and development of the country and the community.
OUR VISION
FOREVER GREEN FOOD become a leading supplier for Pangasius, Tilapia, seafood and agricultural products
WHAT WE DO?
+ One Stop Source for premium quality pangasius, tilapia and seafood products
+ Main products include frozen pangasius, frozen tilapia, frozen fish and other seafood products.
+ Sourced for pangasius, tilapia and seafood products from Viet Nam
+ Customized packages are available to meet the highest requirements of our clients
+ Shipped to any seaport in the world (CIF)
+ Full container shipment with 20FCL and 40FCL
PANGASIUS FARMING
(Forever Green Food Group - Pangasius Farming)
FOREVER GREEN FOOD particularly attaches importance to controlling the origin and quality of the raw materials used for manufacturing products because we know that the products meet high quality, delicious and fresh flavor or not will depend mainly on the original raw materials
(Forever Green Food Group - Pangasius Farming Feeding)
All the raw materials of our suppliers have to ensure an easy traceability and reach the international certifications of sustainability independently. Suppliers must have the standard equipments to test water sources, microbiological and ecology system. QC Team of FOREVER GREEN FOOD must be allowed to take samples at any time.
(Forever Green Food Group - Pangasius Farming Feeding Fish )
In order to undertake a commitment to ensure raw materials at optimal quality, Our suppliers have built a vertically integrated system, from breeding, farming, processing, aqua-feed to cold storage.
From the beginning of establishing farming areas, our suppliers have concerned about this and started to build International standard aquafarm Our farming area follow strictly guidelines according to International standards to ensure minimizing negative impacts on the environment of aquaculture.
FOREVER GREEN FOOD brings all Pangasius, Tilapia and seafood products from Farming to factory processing and supply to worldwide customers all over the world with control quality from beginning processing products to the consumers.
PANGASIUS FACTORY
(Forever Green Food Group - Pangasius Processing)
FOREVER GREEN FOOD's factory is located in An Giang Province, also known as the "country town" of the Mekong Delta, which is beneficial for the transportation of fresh fish and raw materials to the processing factory by waterway. Remarkably, the construction of riverside dock has optimized both the transportation and the arrival of the materials. FOREVER GREEN FOOD has been paying close attention to food safety and has prioritized the benefits of consumers in all of its activities ever since the first few years in operation. With the slogan "Good Food, Good Health, Good Life," FOREVER GREEN FOOD will continue improving and developing core values of product quality to become a prestigious, trustworthy brand in both domestic and international markets.
(Forever Green Food Group - Pangasius Processing -Trimming Fillet)
At FOREVER GREEN FOOD, we have in modern facilities and equipment to adapt to the increasing quality and quantity of the market. The ISO 9001:2000 and HACCP program has been applied to our production line in order to ensure the best quality and safety products. Besides, our skilled workforce is one of FOREVER GREEN FOOD's advantages. We are proud to own a team of workers and technicians that have more than 20 years experience in the fishery industry. High qualified human resource is the core value that determines FOREVER GREEN FOODs product quality and brand reputation.
(Forever Green Food Group - Pangasius Processing)
FOREVER GREEN FOOD is specialized in Farming , processing and exporting for Pangasius in Viet Nam We have a fully accredited EU processing plant partners and we are proud to be able to export our products directly to the EU under EU establishment as well as other qualifications awards and certificates such as HACCP, Halal, …
(Forever Green Food Group - Pangasius Processing Chart)
FOREVER GREEN FOOD have each step to process raw materials from pangasius is always performed meticulously and skillfully. Firstly, the blood is removed to ensure the whiteness of the fish flesh, without any blood left among the sections. Next, the fish are filleted. The filleting requires flexibility and skillfulness of the performers. The cuts must be fast and accurate to make the fillets more eye-catching. After filleting, the fish fillets are sent to skin removal, where the fish skin is detached from the flesh by a skinning machine. The skinless fillets are eventually transported to the shaping phase. This is an essential process in shaping the products, so it must be done properly and meticulously. The well-shaped fish blocks are then categorized according to size, which is an intermediate phase within the production processes at the manufacturing facility. The fillets, after categorized by size, are processed and rinsed before being weighed and sent to further steps such as arranging the fillets in trays or putting them on IQF conveyor belt with a modern large-capacity and quick-freezing system to eventually produce appealing, standardized frozen fish fillets. Packaging is the last phase to complete the final products representing the company's brand.
(Forever Green Food Group - Pangasius Packing)
To allow the manufacturing procedures to achieve high efficiency when it comes to dates of completion. There are several cutting-edge facilities to assist in the packaging, guaranteeing 100% of the delivery dates as assigned in the contract with the clients. The packaged final products are refrigerated in the cold storage system, which is built and equipped with cutting edge facilities imported from Japan. The cold storage of FOREVER GREEN FOOD utilizes sophisticated technology and methods to keep the products at the standardized temperature of -18 C. The final products after being packaged are preserved in a well-organized, scientific order. The commodities are also well-monitored to ensure both quality and quantity for any particular order at different periods in the storage.
(Forever Green Food Group - Pangasius Loading)
PANGASIUS PRODUCT
(Forever Green Food Group - Pangasius Products)
For FOREVER GREEN FOOD, each successful delivery to the company's partners or the consumers is a message about the product quality as well as the company's sincere gratitude to clients in and out of the country who have been trusting and supporting FOREVER GREEN FOOD for the past many years.
(Forever Green Food Group - Pangasius Products)
Pangasius is a proud of Vietnam's Mekong Delta, where it provides the most suitable environment in terms of climate and water conditions to produce. Pangasius has become a popular food to consumers, and now it also supplies raw materials for the beauty and supplements industry. Following the standardization in production, FOREVER GREEN FOOD brings the high quality pangasius based on customer order which are well-trimmed fillets, untrimmed fillets, semi-trimmed fillets, HGT, Steaks, whole gutted, butterfly and breaded fillets. FOREVER GREEN FOOD are committed to deliver the finest naturally-white, plump and firm, sustainable farming and manufacturing.
(Forever Green Food Group - Pangasius shipment on board)

We are proud to deliver the most qualified products. At FOREVER GREEN FOOD, we conduct a consistency quality control system from the first stage. From our end-to-end value chain of pangasius production, our products always achieve exceptional quality that satisfy customers around the world.
PANGASIUS LOADING
(FOREVER GREEN FOOD - Good Food, Good Health, Good Life)
MAIN PRODUCTS
FOREVER GREEN FOOD GROUP is specialized in Farming , processing and exporting for Pangasius in Viet Nam
OUR BROCHURE